Spring is finally here! The weather is beautiful and the garden is starting to wake up. Weekends are an absolute joy as we get our hands dirty readying our yard for the beautiful display of flowers and plants to come. This year our magnolia had the best bloom and coverage that I can remember.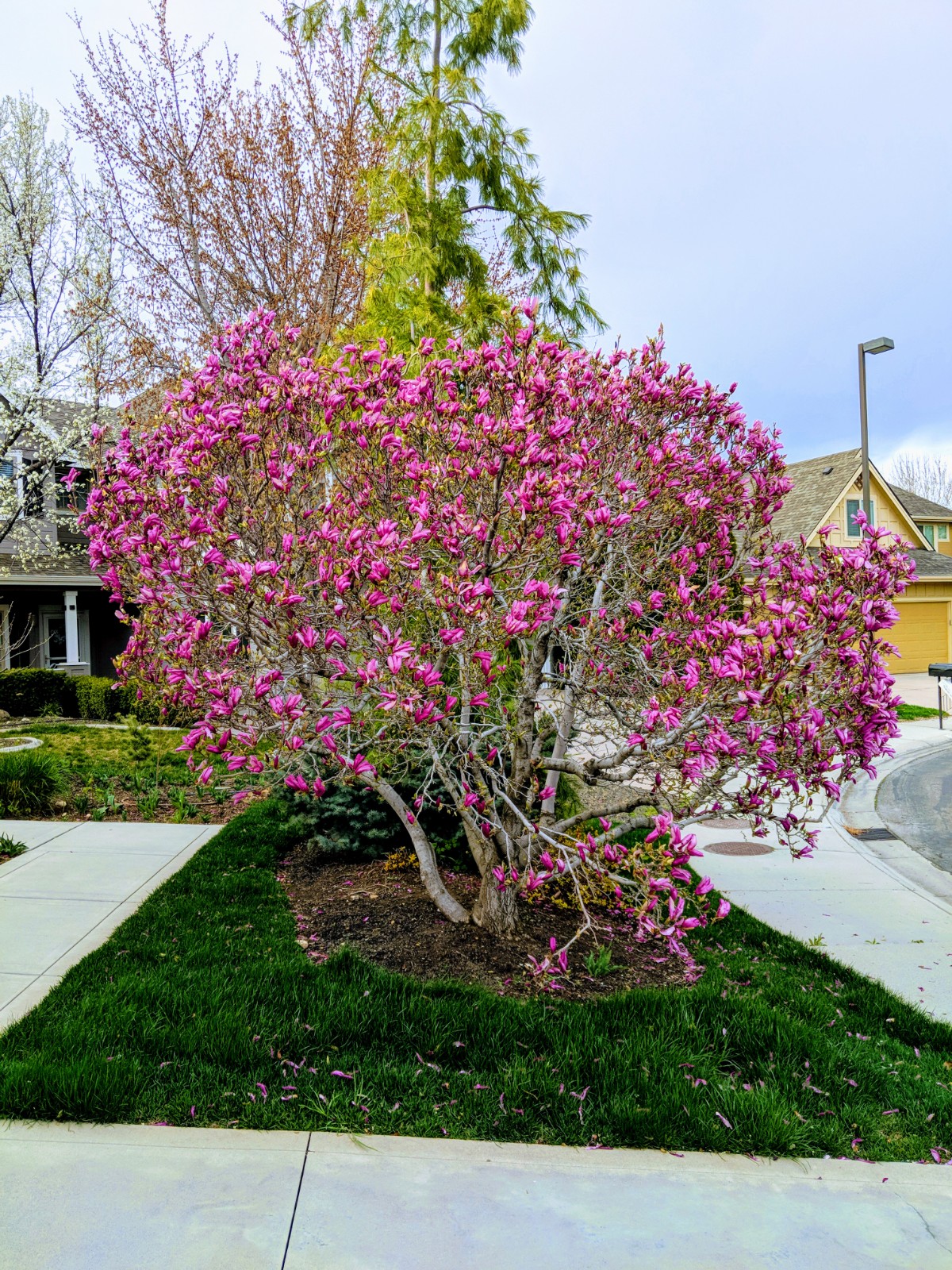 The tulips made a fine showing this spring, just wish they would stick around a little longer.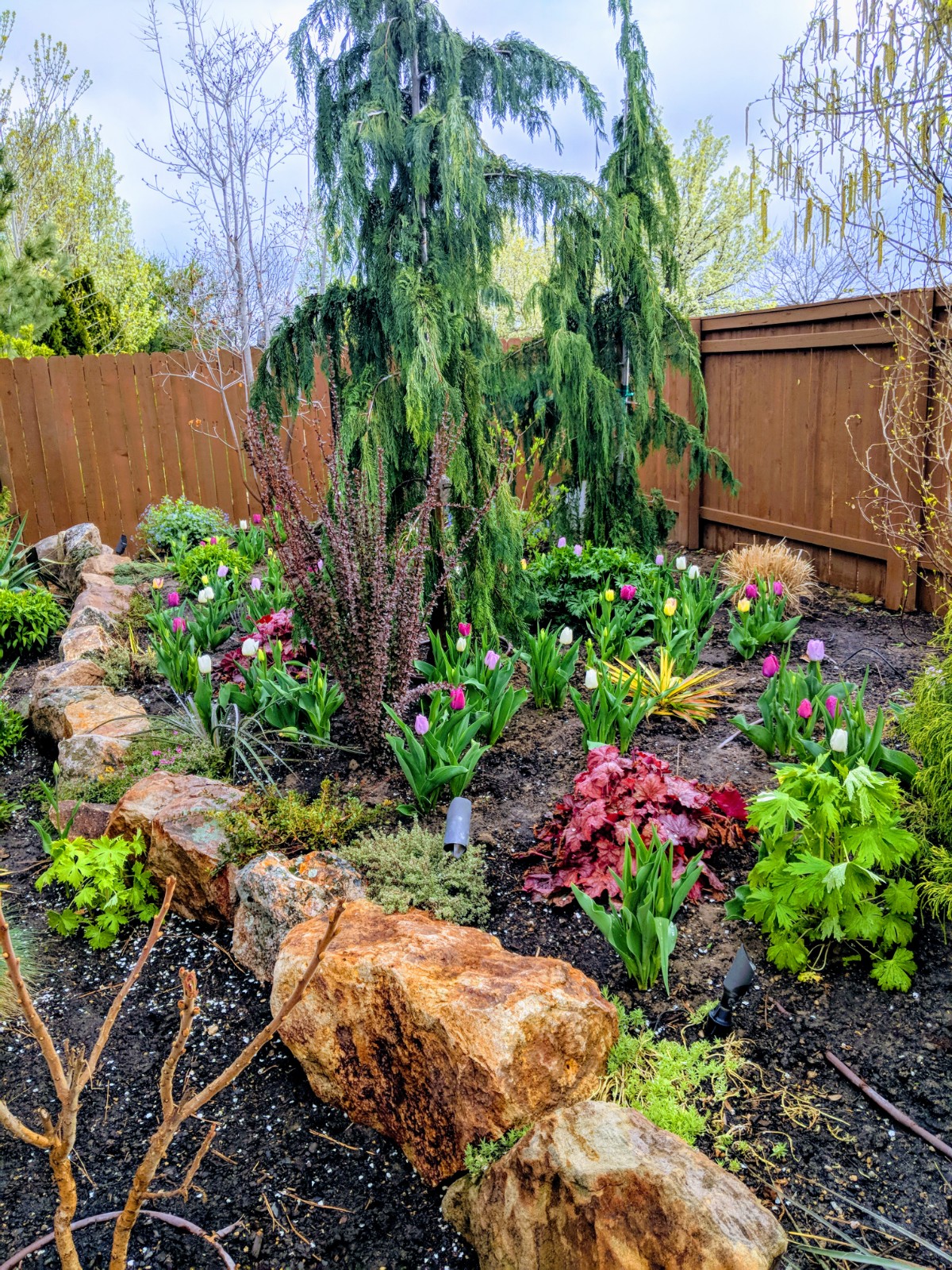 This weekend we got the water feature up and running, uncovered the patio furniture, and power-washed the patio and fireplace. Our trees are almost completely leafed out and the perennials are growing daily. This is the 3rd year for some of them so I really expect them to leap!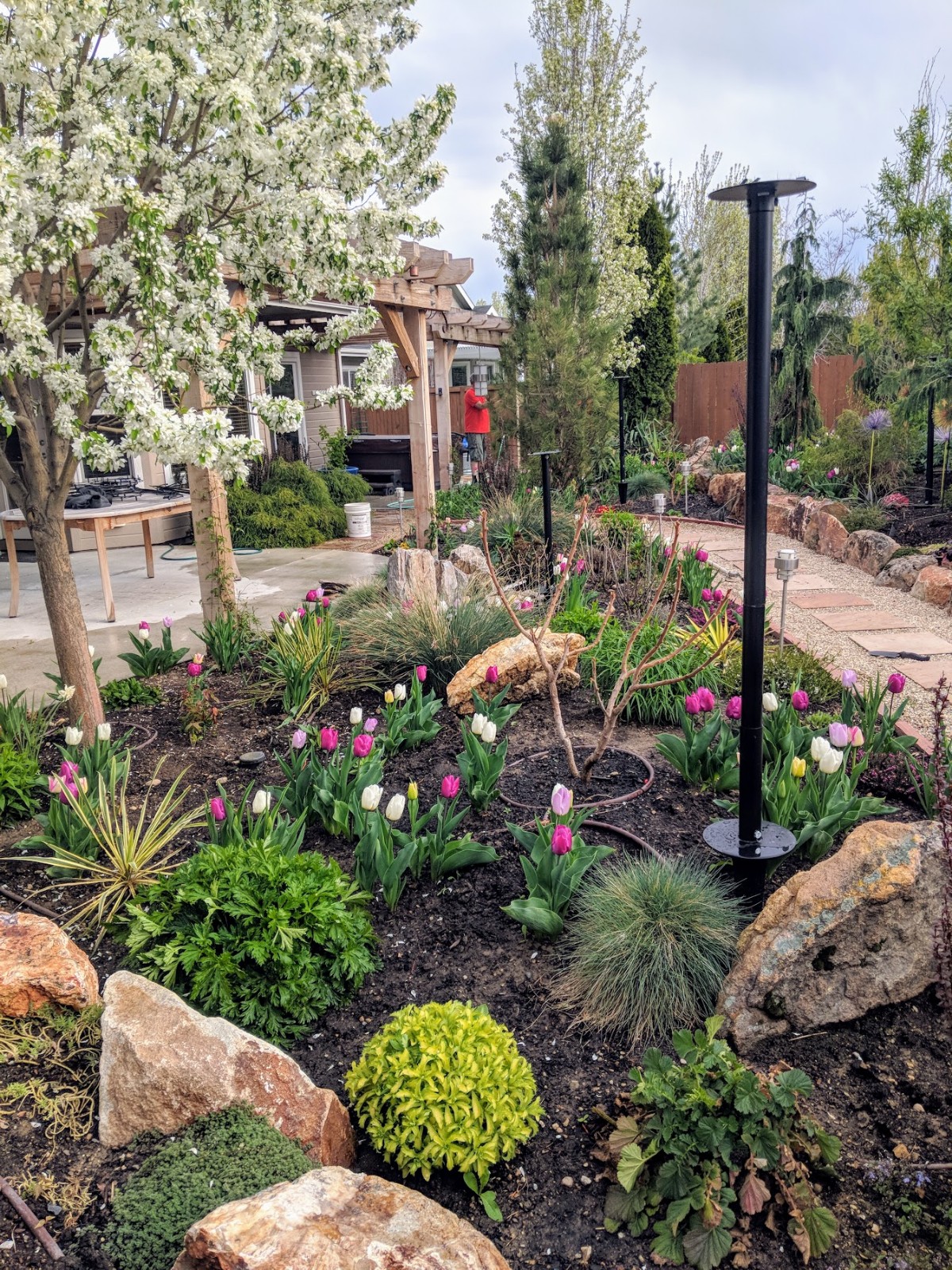 While planning the color scheme for all of the pots I found the raised bed where we were cutting up the sunflowers from last year filled with at least 200 starts! I hate to see them go to waste so I thought I would give them away! Comment on my Facebook page with your favorite flower growing in your garden and you could win some amazing, beautiful sunflowers! Have a wonderful spring everyone!